#ThinkThursday - Episode 1
Last Thursday saw the launch of #ThinkThursday at Hydro Studios!
Open doors.
Open minds.
Open bottles.
Here at Hydro it is important for us to keep the realm of discussion open both amongst our staff but also to open the floor to the artistic community surrounding us in Los Angeles.
On the last Thursday of each month we will be taking the opportunity to share the things that we are passionate about with our peers in the creative sphere. We shall be screening movies, holding round-tables, hosting workshops and, of course, pouring drinks. The aim is to create a living communal canvas, drive great storytelling and unearth the most stimulating content that we can find.
Last Thursday's first installment saw a screening of 1 Giant Leap's film What about me? The film explores the universal complexities of human nature. Jamie Catto, and Duncan Bridgeman set out on their journey recording musical jewels and words of wisdom with the cream of the world's thinkers, writers and entertainers along the way. The duo traveled to the farthest corners of the planet, to ensure immense cultural diversity in this time capsule of humanity at its most inspirational.
As the sun started to set, the team spun into action and quickly transformed the Hydro offices into a veritable boutique movie theater. The beer was cold, the pizza was plentiful and the crowd started to filter in. The movie went down a treat and was followed by a Q&A whereby director Duncan Bridgeman joined us via Skype from Brazil. The crowd was eager to have their questions answered and Duncan was happy to respond with great care and detail to each of their inquiries.
All in all, it was a great kick-start to what will no doubt become a Hydro staple!
Keep an eye on our #ThinkThursday page for info on next month's event.
Have a look at how the night went in gallery below!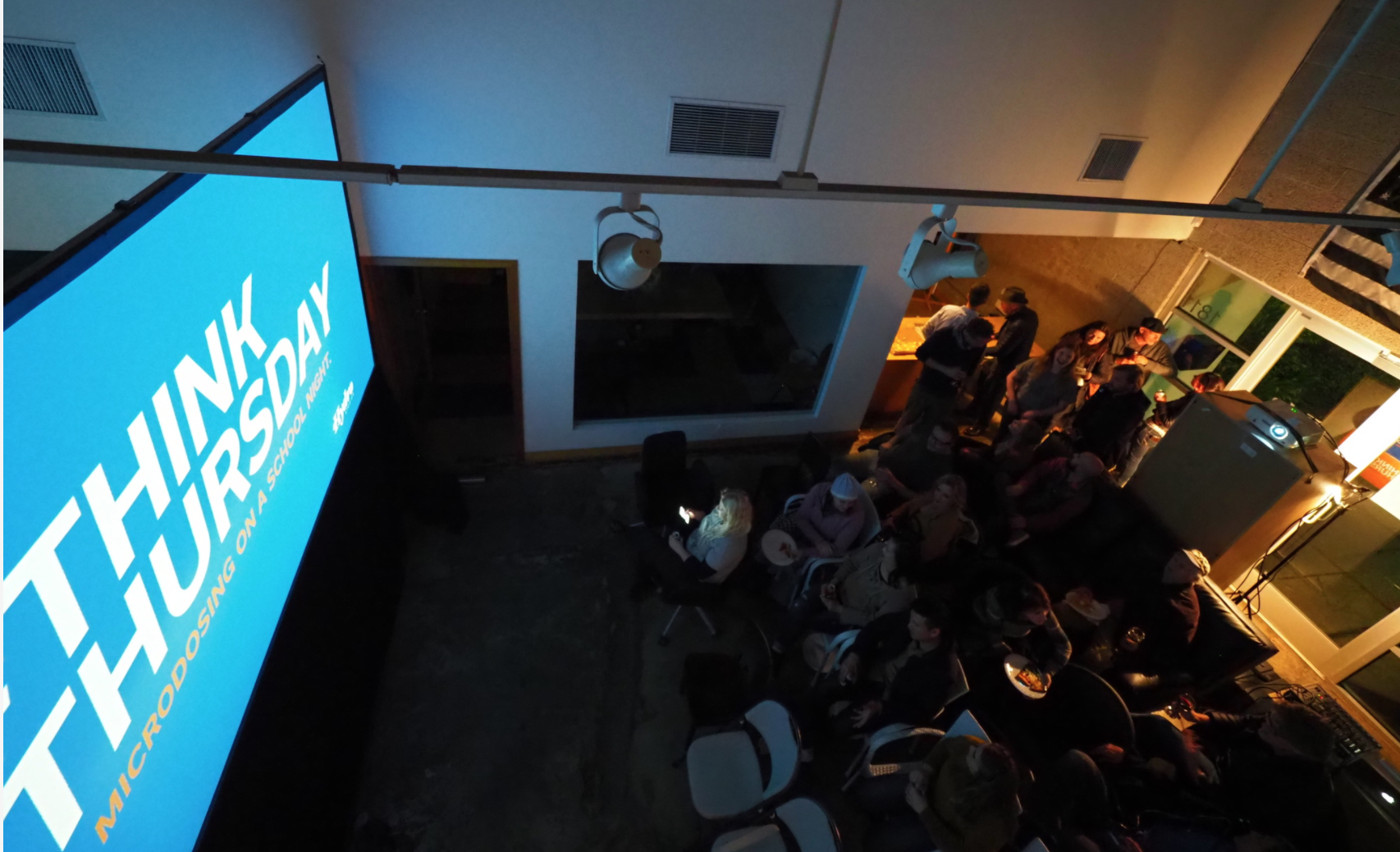 Managed Digital