Here's Cheers to 2018!
Our crew of Hydronauts, once a year, set off to their Motherships in search of holiday cheer.
From lands of white and snowy scenes, to green rolling hills and desert dreams.
All their voyages follow a winding trail, with merriment in their bellies and festivity in their sail.
As they make their way back from far and near they wish those they meet a very Hydro New Year!
- Anonymous Irish Poet
Browse the galleries below to take a gander at how some of us spent the holidays and rang in the New Year.
Allie
"I spent the holidays back in my hometown in Massachusetts with my family, friends and dogs. Although temperatures were sub-arctic, I spent much of my time outside. Whether it be bow hunting, walking my dogs or running, I embraced the frozen east coast (unless I was inside celebrating the holidays with the family and some good beer)!"
Chandos
"We spent Christmas with my mom at my childhood home in Essex, MA. Lots of walks in the woods and time spent with old friends over good food and drink - I shucked at least 50 oysters. Then we headed down to a wee-bit chilly Fla. for my mother-in-law's 80th birthday. Despite the cold snap there was some much needed time there for pool/beachside reading."
Kevin
"This is how the sun sets every day in Hawaii. This is on the East Side of the island of Oahu. I had to pull over on the side of the road to take a photo after a round of golf.
This is how poke is supposed to be served. No kale, no soybeans, no sprouts, no pineapple, etc. Just fresh fish on a bed of white rice. Half a pound will run you $8.00."
James
"Spent the first half of break with my parents, one of my brothers and some good family friends down in Mesquite, NV (just north of Vegas). Got to do a bunch of desert exploring, off-roading, golfing, pickle-ball playing and a little bit of bootlegging. The second half was spent working on house projects."
Urs
"Got to spend my break visiting with family in Switzerland – it was one of those trips where I wondered why I ever left! – until I was back in 70º and sun!"
Nick
"Outside of developing a test plan for the new Stonyfield website that will launch on January 8th, I spent the holiday with (new) family in San Francisco and the rest of the time making furniture and improvements to my (new) home in Woodland Hills."
Buster
"I skied a bunch over break. 15 ski days so far this season, most over the break. And, here's a photo of my daughter, Hazel, and me. I also geared up to learn kite skiing, stay tuned."
Emily
"Over the Christmas break, I visited New Orleans for the first time. From a few recommendations from coworkers, I visited the Spotted Cat, Jackson Square and several places in the French Quarter. The pictures don't do the city justice, but it was a one of a kind experience."
Brittney
"Packed up the Prius 4xs and said see ya later to my apartment of 3 years. The little pad held so many memories with a balcony over looking the mountains and plenty of floor space for friends to crash. Moving is bitter sweet and I'm very excited to be in a new neighborhood with a much shorter commute to work - more time for cooking, hiking and visiting museums.
With all this being said – I am feeling refreshed and inspired entering 2018 and looking forward to bringing this energy into Hydro."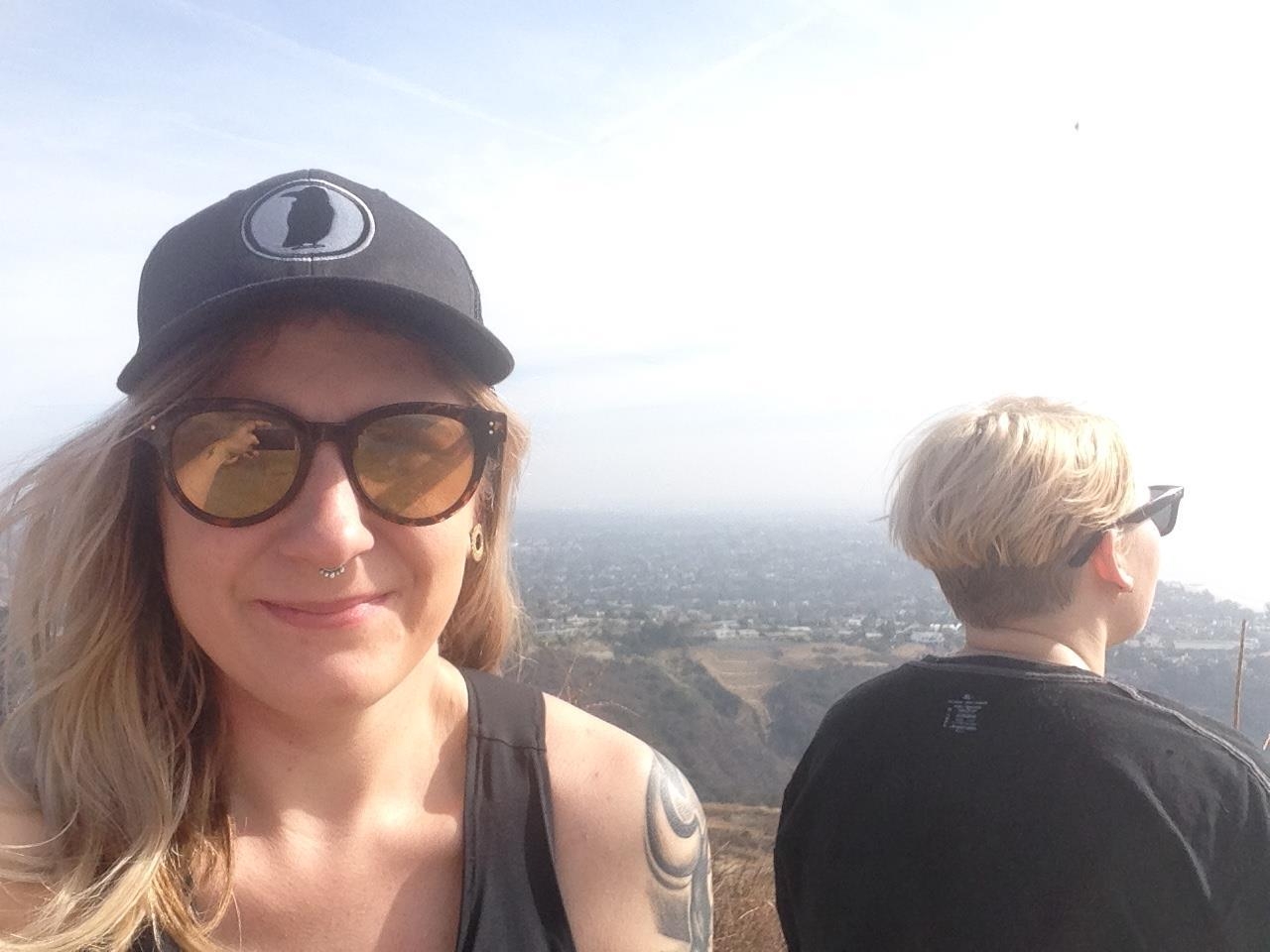 Frank
"Due to the blistering cold, we spent most of the time inside enjoying each others' company!"
Dan
"My girlfriend and I saved some money on plane tickets and decided to spend Christmas Eve and Day in New York. We went to Rockefeller Center and battled the crowd to see the tree before grabbing a bite at the famous Katz's delicatessen for the best pastrami sandwich on the East Coast. We flew back home to Missouri for a four-night stay to catch up with old friends and visit our families scattered across the St. Louis region."
Kate
"I returned to Ireland for Christmas where I spent most of my time in our family pub playing traditional music with my sister and our friends. Thus, many pints of Guinness were consumed. There was blustery days by the sea with family, snowy days up the mountains with my best pal Kev and many cozy days beside the stove with my Cairn Terrier Charlie at my feet. "
Olivia
"I spent the holiday break wrapped up in Christmas cheer. Driving between Los Angeles and Orange County to visit family and friends outfitted in comfy pajamas. Looks like matching pajamas was a big theme for us this year. Already planning out outfits for Christmas 2018!"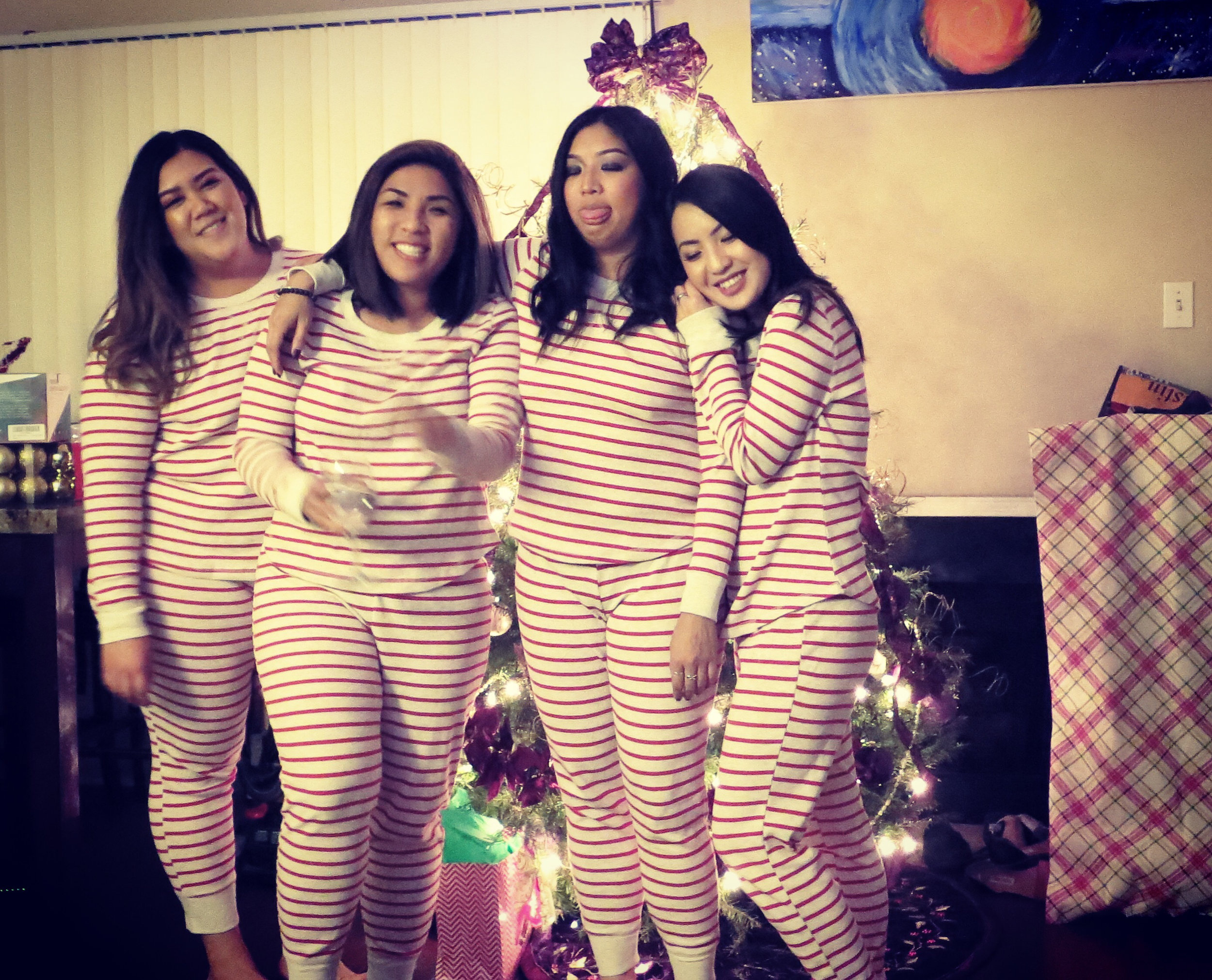 Jason
"This photo most accurately describes how the holidays went, and how the year ended for the Skowronek family."
Managed Digital